This is for the ones that know. It has been a long road in this BMX career of mine as a photographer and journalist. To be able to say that I was provided the chance to be a part of something so unique and truly one of a kind is an incredible feeling. The fact that I was able to create a concept and see it through to print in my own way is something that every creative dreams of.
To have my images and words in the hands of trusted designers/publishers knowing they will live on forever in the physical form is something that I have worked towards for my entire career. Add in the fact that I was able to create a piece of original work with Mat Hoffman to live on in the most respected BMX magazine in the world and I'm at a loss.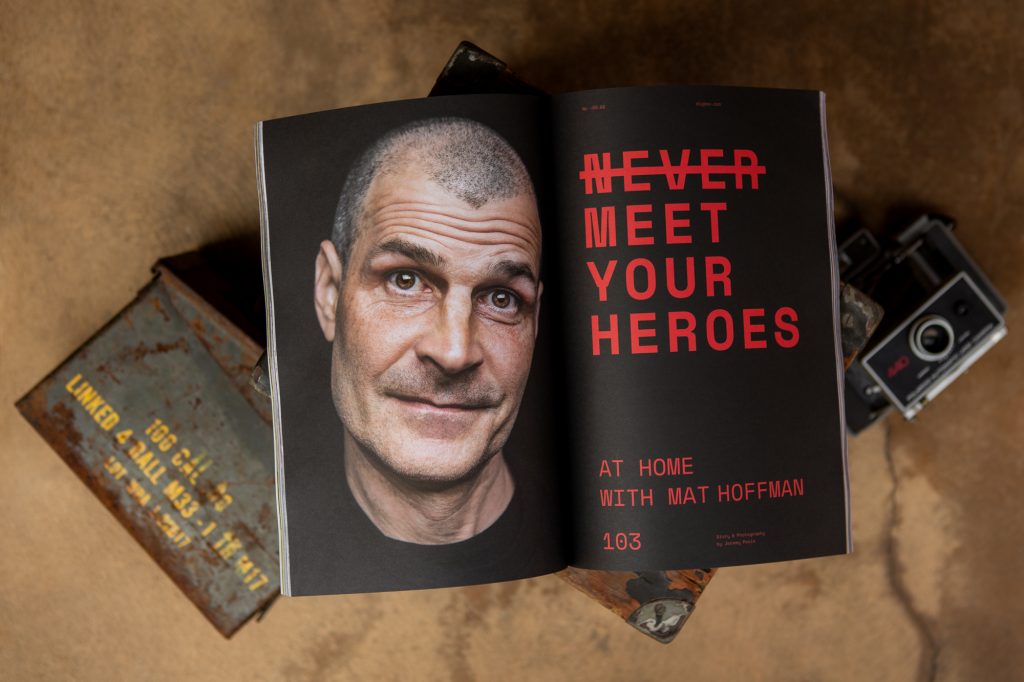 Mat is BMX, and will forever be BMX. He has given back to this thing in return and is as humble as they come. If I never touched a camera or wrote another word again I'd be happy knowing that this piece of work existed in the printed, physical form. I can't thank Will and the crew at DIG enough for making this a reality, for believing in me, and for giving me a voice/platform alongside some of the top BMX photographers in the world. To say that I am honored would be a disservice to the way that I truly feel. Thank you BMX, thank you DIG Magazine, thank you to every person that bought a copy and thank you to everyone that still believes in and supports printed media. This one has been sold out for a while now, but if you're lucky you might be able to track it down. 200 Pages of nothing but pure, original content for the real ones.
Update: Don't miss your chance to read the entire issue front to back online. Although I highly recommend getting a physical copy in your hands to truly experience the ride, an online look will help get you pretty close. Click the link HERE to check it in full.